So it's been almost 2 weeks now in our new offices/ministry center, "The Hub." We now have 2500 square feet of office and 2500 square feet of warehouse where the band will practice, youth will meet, and seminars can be held. After 2 years being cramped up in the "single-wide" it has been so different actually having my own office for a change!

I'm pretty stoked about the warehouse being all set up, but I'm not too excited about all the work that's gonna go into getting it finished. The plan is to have it all organized with a new stage built, lights hung and working, sound system set up and ready to go, and painted and decorated in like a week and a half. If you have skills, let me know, please!

Here's a shot of the trailer to give you an idea of the space that like 6 of us were crammed into:

And here's a few pics from The Hub: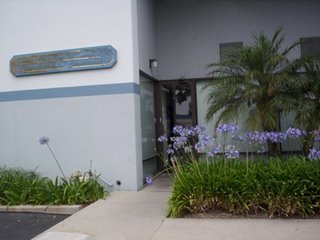 Welcome to The Hub. (We'll have a sign up there soon enough.)


My office! (Soon to be decorated in Tiki wonder.)
Still some decorating and fixing up to do. I'll post some pics when that's done. We'll be hosting an "open house" for everyone sometime next month. In the mean time, it's just awesome to have a great facility to be doing ministry out of! We are definitely growing and God is doing great things.