That's how I spent my weekend. My really good friend Chris Hoff is getting married this coming Saturday and I am way honored and blessed to be a part of his wedding party. So this past weekend we threw him his bachelor party.
Now I know you traditionally aren't supposed to share all about bachelor parties, but I think it's plenty kosher to share what we did and some fun pics from the weekend. The progression from Friday night to Saturday night: Clippers game in the box suite at Staples, drive to the mountains, snowboarding all morning, get lunch, drive home, party with more than just the groomsman while playing Guitar Hero 2 (running theme with that game?) and watching Tito Ortiz get spanked by Chuck Lidell. Here's some fun pics from the weekend:
The view from our suite.

The view of our suite.

Us in front of Staples after the game.

Us with the shelterless friend who took the other photo for us.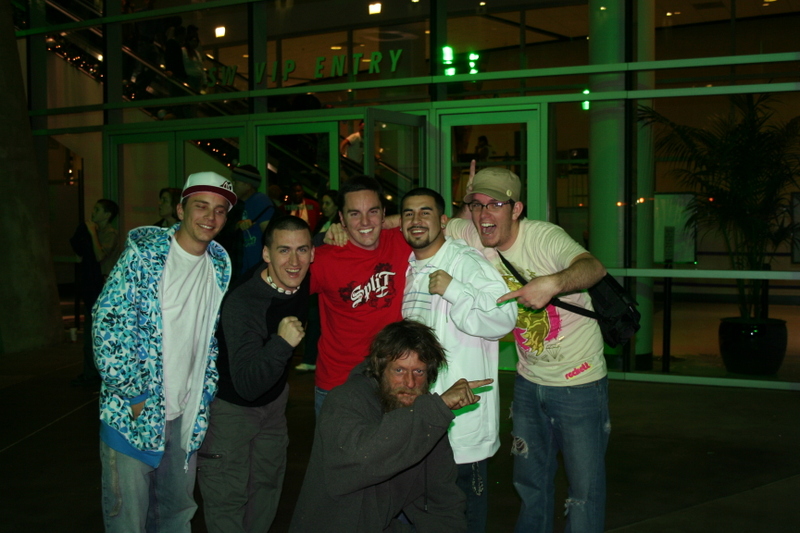 Hoff gettin ready to snowboard.

Waitin for the fight to start.

Rick and Larry playin GH2 (I could have posted the video, but I held off!).