After lunch a great lunch with The Wonderful Noise (great time hangin with ya Victor!) I headed off to a breakout on leading in a multi-generational context.  That's a new challenge for me at my new church, and one I must admit I'm not so sensitive or considerate of.  i thought it might be interesting to hear what this session has to say.  I was wrong.  Win some, lose some I guess.
So then we bailed on the second session for dinner at an Italian restaurant wit some other leaders from North Coast Church in Vista and Southwest Community Church in Indian Wells (out near Palm desert area).  Great conversation over dinner and some really good food!  Here's some pics: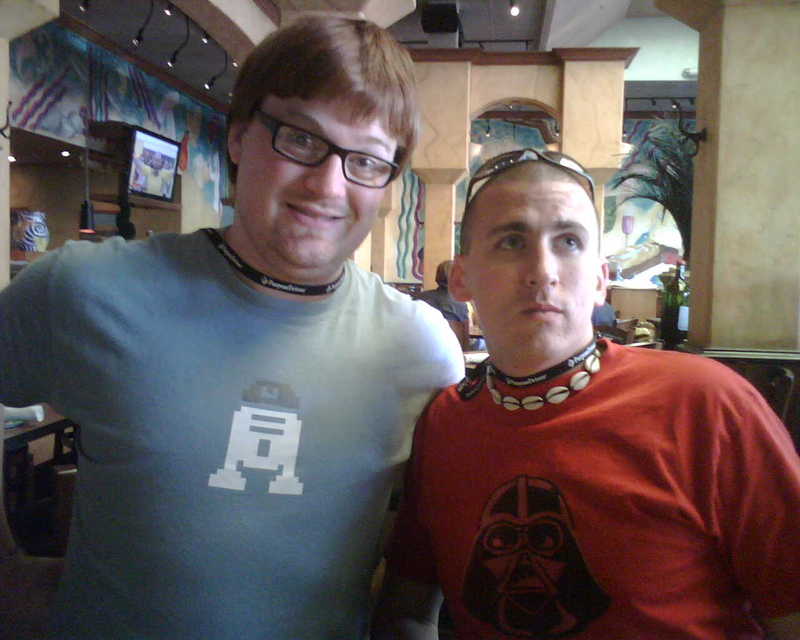 Those baked artichoke hearts aint gonna treat me so well on the scale!
I love hangin with guys who are out of my league!  Sitting next to three guys from huge churches, all in the thousands, hearing their struggles and discussing philosophies of worship and ministry.  Awesome!  Truth is, my conversations at lunches and dinners have probably been way more beneficial than any of the breakouts.
Unfortunately, I think I may have become a bit cynical when it comes to the teaching and what not at these conferences as I've gotten older.  Sometimes that can be good, and other times not so much.  But I'd say the teachings actually aren't one of the top reasons I come to these at all.  The best things about a conference like this:  1) Networking and 2) worshiping.  As much as I definitely worship when I lead, it's nice to relax and be led by some of the best.
Then, last night was the concert with Vicki Beeching and Lincoln Brewster (and some other guy – eh).
Vicki Beeching – Never heard much of her stuff before.  Man, she is a GREAT worship leader!  I loves listening to her and worshiping with her.  And like Lincoln said, there seems to be a greater anointing on those English accents!
Lincoln Brewster – Basically, this could be the number one reason I was excited about this conference.  He has been one of my faves for a while now, and I had yet to see him live.  Amazing.  The guy shreds on that axe!  And I really liked him, his heart, and the things he shared as well.  Loved it.
Had a great dialogue afterward about whether or not the amount of lead solos were distracting to the worship environment.  While I loved them, and truly feel like they even enhanced my worship experience, I recognize that come could have the opposite reaction at something like this.  Ultimately, the conversation ended on a great check for each of us in checking our own motives when we lead.   Sometimes, we use our gifts and our motives are pure in wanting to direct people's attention to God's throne, and other times we can use our gifts in the same way, but with a motivation to draw attention to us.  I know I don't always do well with that one.  Good reminder.
Another great day.