This is Erika.

She looked beautiful as she got ready to marry my brother-in-law, Joel.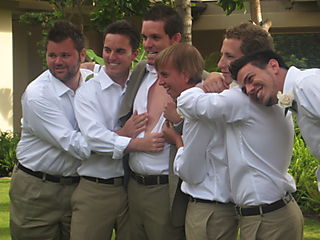 Go to his blog and congratulate him!
They were married in a beautiful setting at the Ritz Carlton in Maui.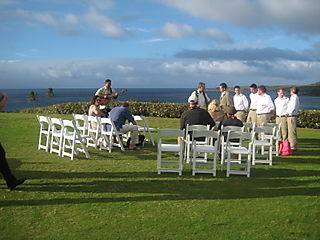 Caleb was the ring bearer.

He walked down the aisle great.  After that, not so great.  This next pic encapsulates the wedding for me.

Wedding ended with all of us gathered around the couple to pray for them.

Very cool moment!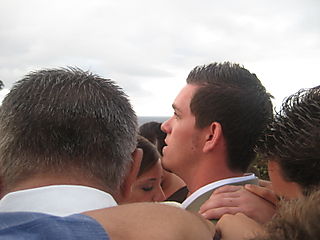 On a completely unrelated note, today I got to surf in Lahaina!
Small waves, but had an absolute blast nonetheless!

Had fun teaching Rachel to surf too!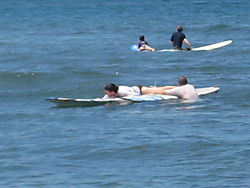 Her mom, dad, and brother, Isaac, all got up at least some too!
Here's her mom giving it a go.

Meanwhile, Caleb enjoyed the "kiddie pool" area of the beach park.